ACCESS OUR SCHEDULE
& EXCLUSIVE WEB SPECIAL
Secure your spot and get started today with our EXCLUSIVE offer!
By opting into the web form above you are providing consent for Absolute Martial Arts to send you periodic text messages. Standard rates may apply. You can reply HELP at anytime or learn more. You may opt-out anytime by replying STOP.
DISCIPLINE & CONFIDENCE!
Build character and leadership qualities
Martial arts classes benefit growing children far beyond the dojo and in many real-world scenarios. Our structured classes are meant to help develop coordination, physical fitness, mental strength, as well as gain valuable social skills. Through positive reinforcement, we can bring out the best in your children to help them succeed in life.
VIEW OUR KID'S MARTIAL ARTS PROGRAM
Excellent instruction from all the coaches. They are knowledgeable and patient, and always willing to walk you through the moves. I've been going to the kickboxing class for about 3 years and I've definitely gained muscles! The best part is that it's still just as fun and challenging as it was when I first started. Never gets old.
Ellen MacPherson-Salyers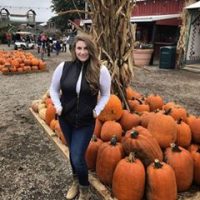 Such a fantastic place! The people are so welcoming here, that they take the intimidation out of learning something new, especially as an adult learning - and they really care about teaching you and pushing you to be your best. Absolutely love coming here for classes, seeing everyone weekly, and learning Muay Thai!
Emily Michelle
We are so pleased with Absolute Martial Arts. They have been so patient with our son. He enjoys learning from Ms. Ana.
Laurie Larkin
My middle daughter has been enrolled a little over a month and she loves it. I just signed up her sister for kickboxing too! Great family atmosphere, and great structure for the kids!
Mark Rider
The instructors here are the best. They make sure your technique is correct on every drill so you are practicing right and everyone is helpful and supportive even in competition.
Mason Brunsmann
My son just started a couple of weeks ago. They are wonderful with the kids! We love it!
Ryan Landers
Absolute has made a huge impact on my family. Before joining, I was intimidated by kickboxing classes but after one class I realized my fear had no merit - the folks at Absolute are like family now. I am stronger, healthier, more confident and happier than I was before, and I have made some amazing friends. Even on those days I don't want to get off the couch, once I get to the studio my whole attitude is changed and I am pumped. Absolute is always adding new classes, new sessions, and holding events & contests for us to stay engaged. It's been over 4 years for me and it never gets old!
My two sons joined me over a year ago - one in Jiu Jitzu and one in kids class - and both have shown tremendous growth. Ms Ana and the kids class have brought out the best in my 1st grader, teaching him respect, determination and pride in accomplishments. We love Absolute!
Victoria Potts Keale
IMPROVE FLEXIBILITY, BALANCE, AND STRENGTH
Get fit while learning martial arts
Learn self-defense, build confidence, and get in the best shape of your lives! Martial arts has tons of physical, mental and social benefits, suitable for anyone and everyone. Become part of something positive and learn new skills from trained martial arts professionals. It's easy to get started—Enroll in martial arts classes today!
View Our Brazilian Jiu Jitsu Program
Request Information
ACCESS OUR SCHEDULE & SPECIAL WEB OFFER!
Get started today with our EXCLUSIVE offer!
Request more information today to find out how you or your child can start training!
Get Started Today